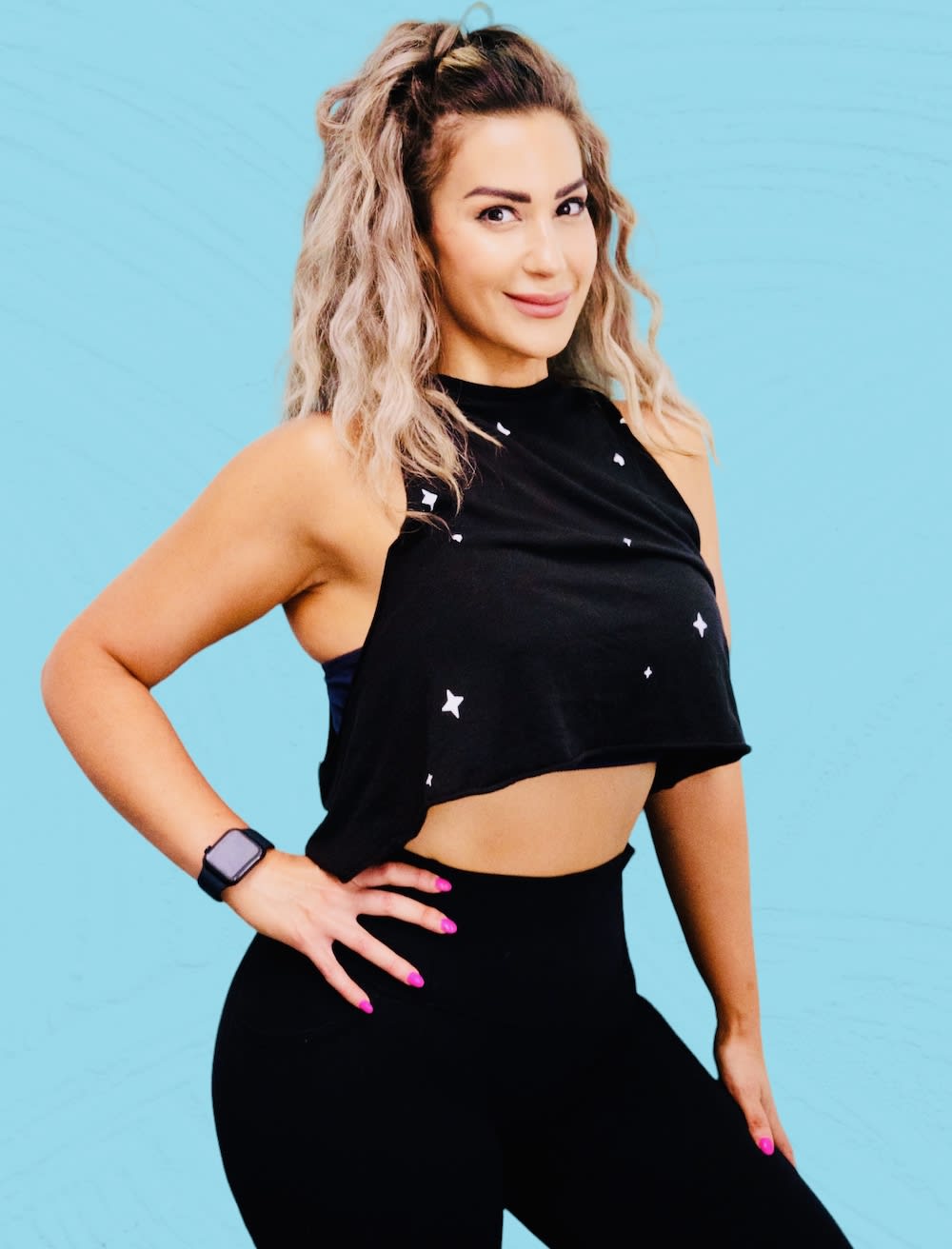 Irene
A hairdresser of 18 years turned fitness enthusiast, Irene started to take her health and fitness seriously 3 years ago after letting her weight creep up to 210 lbs. Eating healthy and working out has changed her life – she now lives for it and wants to help as many people as she can! Irene is an Old school, R&B and Funk music lover who loves to get to know new people. She says "I am very dramatic and loud – being 100 percent Greek it's in my blood! Opa!"
What is your favorite mega move?
Express Lunge on 2 Yellow – I can literally feel my cellulite melt away!
What is your class like in 3 words?
Motivating, Funky, and Funny.
InstaPhysique is…?
Community and Strength for your body and mind.
Why do you love this workout?
It is the best 40-minute workout. I used to spend hours int he gym and have never gotten results like I get from Insta! The work we do on the Mega gets you in shape fast. Even if you are just starting out, give it 3 classes and you will see results. No other workout has ever done that for me!