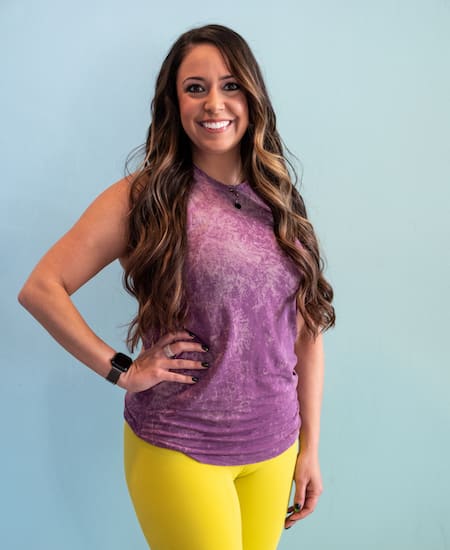 Kristin
A former dance coach turned PR gal, Kristin is all about spending her spare time saving German Shepherds. If she's not on the Mega, you can find her on the NorCal coast with her husband, their rescue dog, and a bottle of wine.
What is your favorite mega move?
Scrambled Eggs…legit the best.
What is your class like in 3 words?
Uplifting, motivational and fun!
InstaPhysique is…?
LIFE. (No, really. InstaPhysique is THE thing you need for your physical, mental and emotional well-being. There's no better workout, and there's no better community.)
Why do you love this workout?
InstaPhysique leaves me sweaty, shaky, sore…and always wanting more. I love that it's constantly challenging, and that as I continue to strengthen my mind and body, I see positive results in every aspect of my life.