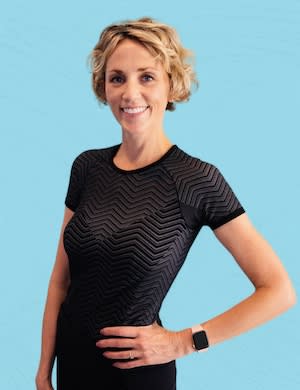 Leslie J
Leslie is grateful to be alive, and for all that life has to offer! A mother of 4 wonderful kids & married 22 years, she has lived in CA for 9 years, the longest she's lived anywhere! Aside from the mom and family gig, fitness and design is where she likes to hang out. Coaching at InstaPhysique came out of her desire to do her 'own' thing and share her Insta love!
What is your favorite mega move?
Stability all day! Love that mind-body connection but always game for a good Spider Lunge to feel STRONG!
What is your class like in 3 words?
Motivating, Informative, Centered
InstaPhysique is…?
The best and my absolute favorite work out! I've been a fitness enthusiast for years and while I still love other workouts, I will Insta until I die! It's so hard, yet so kind on your body.
Why do you love this workout?
I'm the strongest I've ever been! It's taught me how to breathe…I don't think I was breathing before! Seriously…life is hard, InstaPhysique classes are hard, you've got to breathe and check in with yourself, but the adversity and hard things make us stronger & better people!