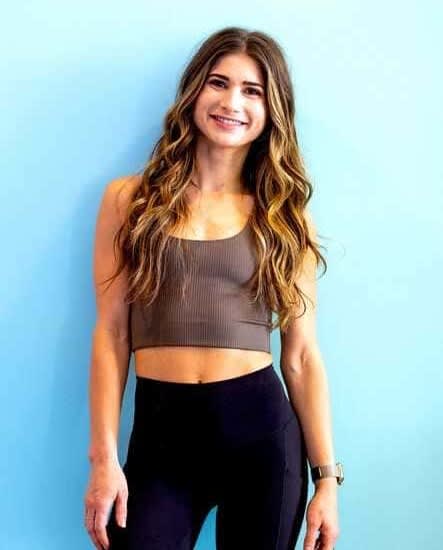 Natalie
Natalie is a northern California native who loves a good sweat. When she's not at the studio, Nat runs the Art History Babes podcast, where she sips wine and talks about art with her friends. In her free time, she enjoys traveling, spending time outdoors and visiting museums and galleries.
What is your favorite mega move?
Runner's Lunge … it took some time, but I've grown to love it.
What is your class like in 3 words?
Challenging, supportive, and chill.
InstaPhysique is…?
Where I go to treat myself to 40 minutes of me-time.
Why do you love this workout?
I love how it's strengthened my mind/body connection. The workouts are constantly changing, constantly challenging, and the coaches make it fun–there's nothing else like it.