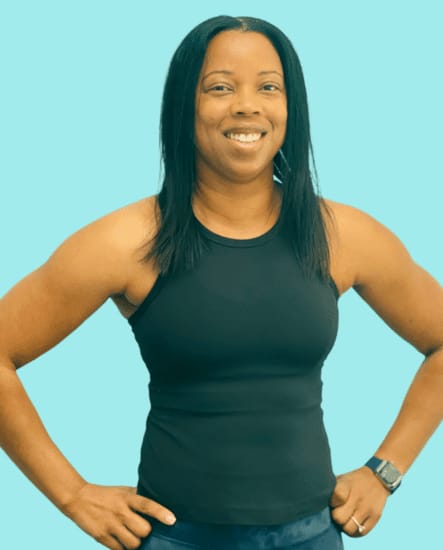 Rosalyn
A mom of 3 kids, Rosalyn has a wonderful husband and peppy dog named Murphy. She loves space and science fiction – Star Wars is her jam! A lover of books, you may find her randomly talking about what she's reading. During the day, Rosalyn practices Occupational Therapy in the local school district, where she feels honored to work with her students and progress their motor skills.
What is your favorite mega move?
CATFISH! To eat and the move. I love to be light on my toes and really squeeze in my abs. Best move ever.
What is your class like in 3 words?
Inviting, funny and friendly.
InstaPhysique is…?
The best workout to be a part of. I wish more people knew the impact this workout can have on their overall fitness level.
Why do you love this workout?
I believe everyone needs to find a way to workout for life. This workout is something you can do until you can't move anymore.