Maximum Results In Less Time With Our Group Fitness Classes in Sacramento & Roseville
At InstaPhysique, We offer a true full-body workout in just 40 minutes that delivers real results much quicker than traditional workouts. Our Megaformer classes are high intensity, yet low impact fitness classes, and they are sure to get you the results you want!
We are proud to train people all across Sacramento. Come see us today or simply fill out the short form on your screen to learn more!
So, How Does It Work?
You get full body strength training for your legs, core, abs, arms and back, all while achieving a great cardio workout. In each InstaPhysique class, we ensure your body works as efficiently as it possibly can. You'll move very slowly through each challenging exercise, in combination with precisely sequenced intervals. This is where the shaking, sweating, and fat burning really begin.
We ensure your muscles do not rest until they are maxed out. Unlike free weights or other resistance methods, our spring-loaded system does not rely on gravity, thus providing continuous and constant tension to the muscles being trained. Think of it as a muscle quivering, fat-burning strength, endurance, and cardio workout all in one!
Get Stronger, Tighter, Leaner
Those who practice regularly experience profound changes in their body including weight loss, visible muscle definition and gains, improved strength, endurance, flexibility, and a whole new level of energy. Clients from across Sacramento and beyond share with us all the time how amazed they are at the improvement in their endurance, balance and posture!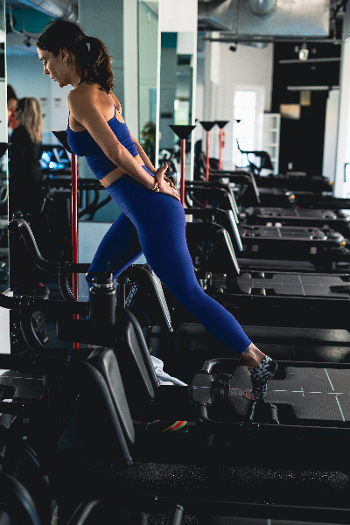 It Never Gets Easy. You Just Get Stronger!
Every fitness class is different so you will never get bored or plateau, and your body will stay constantly challenged. Results can be seen (and felt) within the first few sessions: obliques become more visible, glutes are lifted, and abs are flattened. And who doesn't want that?
Join Us Today for the Best Fitness Training in Sacramento and Roseville!
If you're looking for a smarter way to train, look no further. Our Group Fitness Classes here at InstaPhysique in Sacramento and Roseville can help you get the very most out of your body and build confidence in yourself like never before.
We are proud to work with people of all ages and experience levels.
Say goodbye to workouts that leave you with more pain and without results and start demanding more from your fitness.⁠ Take advantage of our current intro offer and be on your way to building your best body.
Book Your Intro In Sacramento Today! Book Your Intro In Roseville Today!
CHECK OUT OUR DIFFERENT CLASS OPTIONS: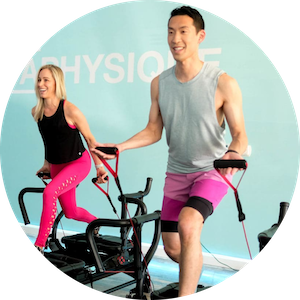 Our signature Megaformer class will strengthen your entire body, tone and elongate muscles, improve endurance, burn fat and allow you to sculpt your physique in ways traditional exercises cannot. Be prepared to sweat and shake. The class is adaptable to all fitness levels – it may be the hardest workout you've never done, but it is also safe, efficient, effective, and fun!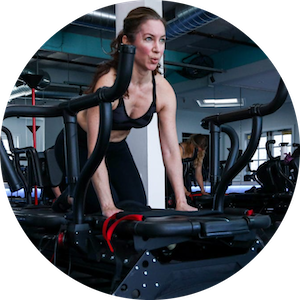 Intelligently-sequenced to shred your abs and strengthen your entire upper-half! This specialty class is designed with all the heart pumping core, abs, oblique, and arm-focused work you love. A great class to give the legs a day off and focus primarily on core strength.
A unique beat-driven class includes a warm-up and dynamic deep stretches utilizing the Megaformer. Designed as a recovery class to stretch the entire body, helping to increase mobility, flexibility, and range of motion in the way your body craves. Hypervolt percussion massage therapy is included during specific stretches. You will leave the studio feeling loose, elongated, relaxed, and rejuvenated. Your muscles work hard for you, it's time to treat them right!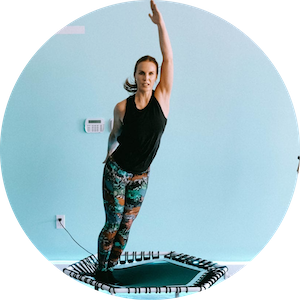 This 40 minute combo class is low impact, will ramp up the intensity of your Mega workout, and provide all the fat burning and health benefits of rebounding. Equal parts fun and effective, we combine 30 minutes of strength & muscular endurance training on the Mega, and 10 minutes on the trampoline to provide the perfect mix of strength, endurance, balance, and cardio. Ready to test your mind & body, be completely in the moment, and leave feeling energized while drenched in sweat? BOOK NOW!