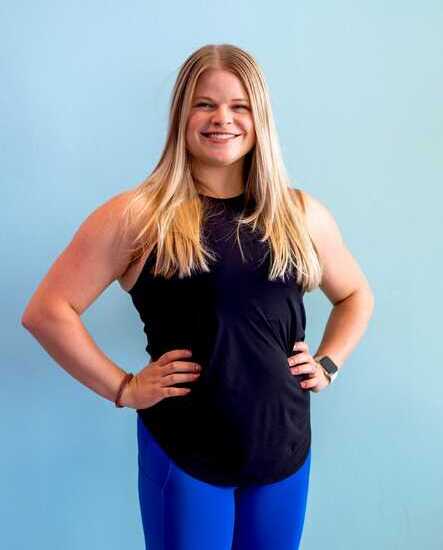 Ande
Ande is an Eastern Washington transplant trading the snow for sun in her new home of Sacramento. The rebounder drew her to InstaPhysique, but the community and workouts made her feel instantly at home. When she is not bouncing or sweating it out on the Mega, you can find her adventuring in the outdoors or curled up with tea, a good book and her cat and dog. She is so excited to get to know more of the InstaSquad and get them bouncing with her!
What is your favorite rebounder move?
I love a classic front-back.
What is your class like in 3 words?
Sweaty, invigorating and fun!
InstaPhysique is...?
InstaPhysique is more than just the workouts. It is where I challenge myself physically, mentally and emotionally to build relationships and strength, while having fun!
Why do you love this workout?
I love the challenge that bounce and mega provide. Each class allows me to celebrate and show gratitude for my strength- body and mind!